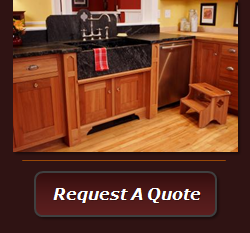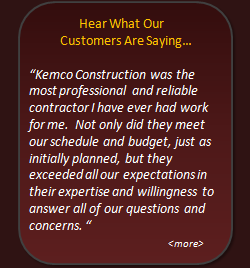 Kemco Construction Inc.
7 Lomar Park Drive, Unit 4
Pepperell, MA 01463
Ph: 978-433-3918
Cell: 508-397-5078
Fax: 978-433-3920
info@kemcoconstruction.com




With over 20 years of experience, Kemco Construction Inc. services all aspects of custom cabinetry and general construction. We strive to offer our clients a wide range of services making it easier to manager all aspect of the job no matter its scope or size.

...and more.

Kemco Construction Inc. is a fully licensed and insured contractor. We are in excellent standing with our customers. Our employees are skilled, hard-working, friendly professionals. They love what they do, and they strive for ever-increasing customer satisfaction.

Our goal is to determine and implement the right construction solutions for each customer. We strive to provide fast and friendly construction services with the highest level of craftsmanship available, whether it is a simple addition or remodeling job, a custom deck or a historical restoration.